1st of July 2023
2022 Paris MoU Annual Report "Port State Control; 40 years of harmonisation"
The Paris MoU has published its 2022 Annual Report on 1 July 2023. This report provides an overview of the activities and statistics of the Paris MoU in 2022. Some of the highlights of the report are set out in this press release.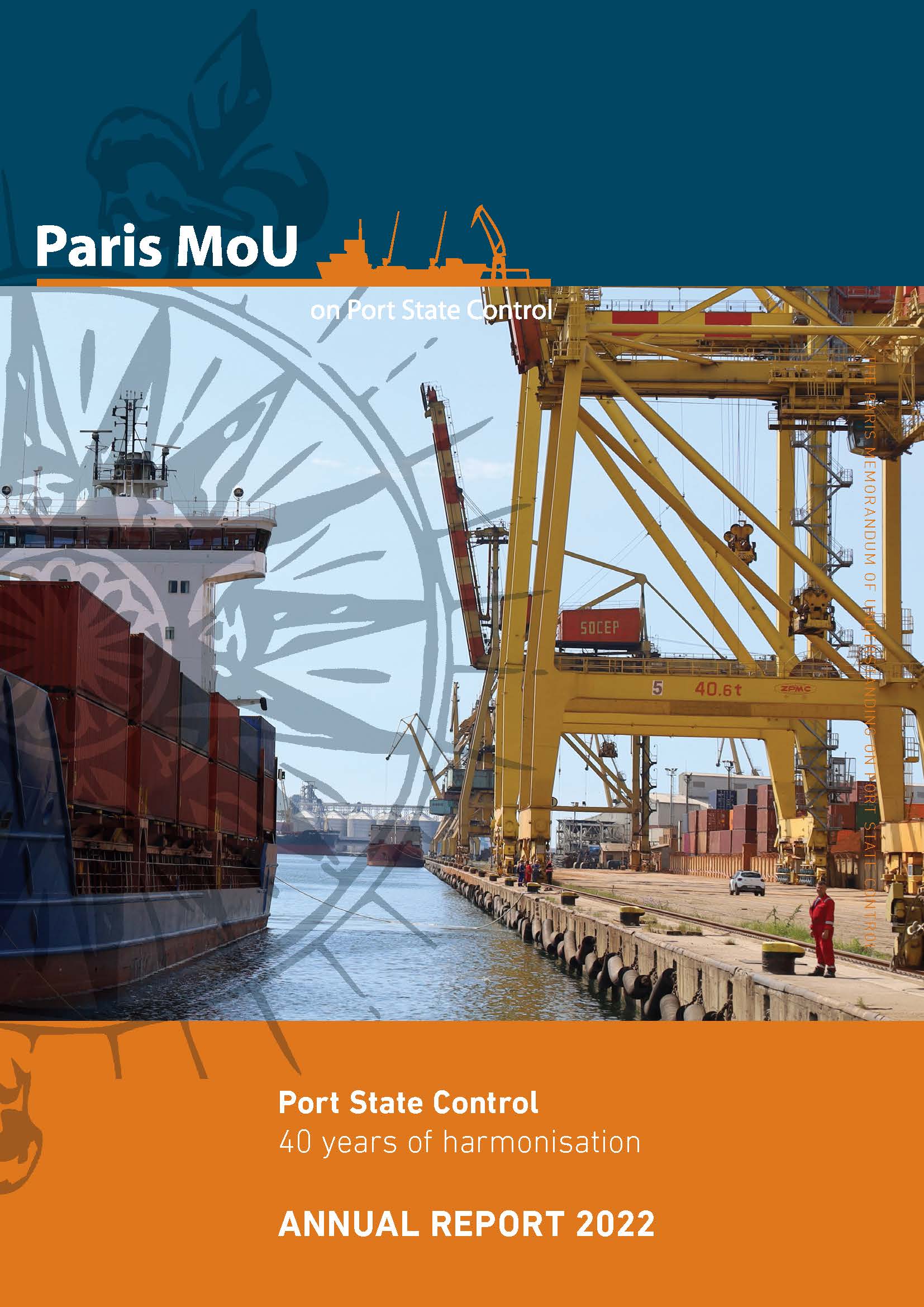 2022 was the year the Paris MoU celebrated its 40th anniversary. In those 40 years, the harmonisation between an increasing number of maritime member authorities has laid a solid foundation for the effective reduction of substandard shipping in the Paris MoU region. The Annual Report commemorates this as well as focusing mainly on the inspection results from 2022.
In the course of 2022, the number of inspections carried out by the Paris MoU has returned to its normal level, after having to accept a lower number for two years. COVID-19 no longer imposes restrictions on inspection efforts. However, the information from inspection results of 2022 was difficult to compare with that of the previous two years because of the different circumstances with a different number of inspections and deficiencies as a result. In some cases, it has therefore been decided to use the pre-COVID year 2019 as the reference year instead of 2021.
Please read/download full press release and Annual Report below: